Jesus is the most important person your children should learn about and come to believe in. His words are life-changing! We teach your children straight from the Bible.
On Sunday mornings during the 9:00 AM service, we offer programming for children ages Birth-6th Grade. During the 10:30 AM service, we offer programming for children ages Birth-4th Grade. You can check-in your child in the Gym Building Child Check-in space. If your child is less than two years old, you can also check them in the Life Center nursery. Feel free to contact Becky or Sarah at the church if you have questions.
Learn About Our Special Needs Ministry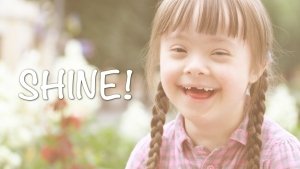 SHINE! A place for kids with special abilities and needs to shine for Jesus!
Red Mountain is dedicated to the spiritual, physical, and emotional needs of all children and their families. A buddy is available for any child with special needs. If a child needs to be in a self-contained classroom, one is available at the 9:00 AM hour. This classroom uses an adapted Bible curriculum where participants learn in a safe and supportive environment geared towards their own special needs.
For Questions, please contact Becky Bibelheimer.
VBS DESTINATION DIG, JUNE 21-25, 2021