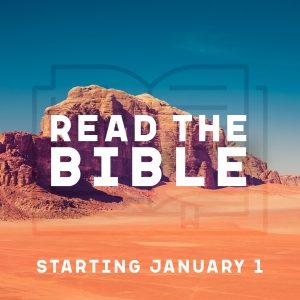 In 2022, we will be reading through the entirety of the Bible together. The Word of God has always been central to the people of God. In Deuteronomy 31:12, Moses commanded that at the end of every seven years, God's people were to gather and have the whole of Scripture read over them. We began to dream: what would that be like for us to establish that rhythm in our community? What might Yahweh do in and through us if we, as a community, read the whole of God's Word together? We are excited to find out and hope you will join us.
For the daily reading plan and resources, download our app on Apple or Google Play, go to our Read the Bible webpage or snag a bookmark on a Sunday morning.
We Are Committed
Followers of Jesus
> Worshiping > Transforming > Sending >
Sunday Worship Services
9:00 AM & 10:30 AM
END OF YEAR GIVING
For 2020 tax credit purposes, contributions earmarked for Red Mountain Community Church must be postmarked by December 31, 2020 or physically received in the church offices no later than NOON ON TUESDAY, DECEMBER 31, 2020. Online and Text to Give contributions must be processed by midnight on December 31, 2020.